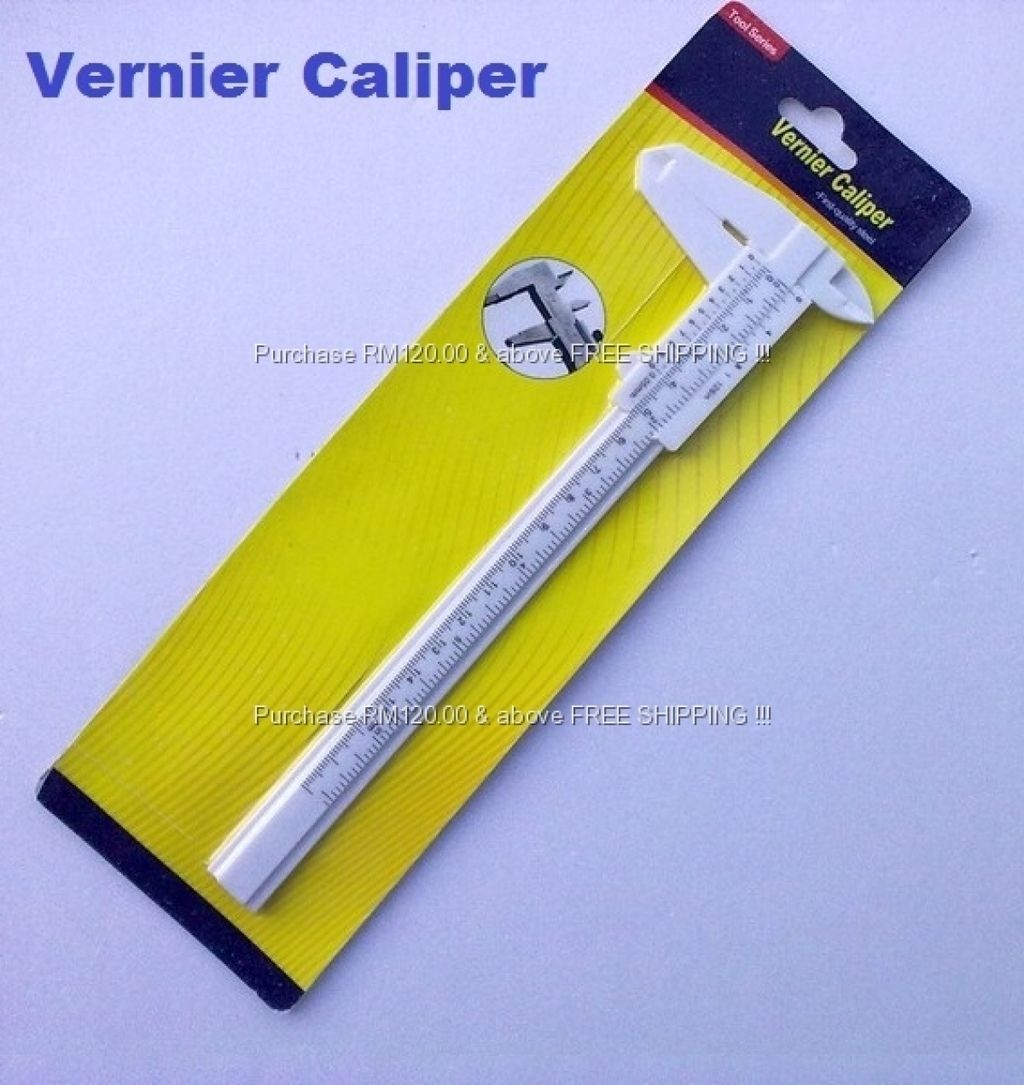 Vernier Caliper #T07017
This is the perfect, economical caliper for any use. You can measure in imperial or metric formats.
A caliper ( British spelling also calliper) is a device used to measure the distance between two symmetrically opposing sides. A caliper can be as simple as a compass with inward or outward-facing points. The tips of the caliper are adjusted to fit across the points to be measured, the caliper is then removed and the distance read by measuring between the tips with a measuring tool, such as a ruler
Range: 0 to 6 inches / 0 to 150mm
Jaw: 40mm
Vernier: 0.1mm / 0.005 inches
Accuracy : +/- 0.2 mm / 0.01"
External, internal, step and depth measurements
Product Description:
1) Name: Vernier Calliper
2) Material: Plastic
3) Packed: 1pc/ Blister card