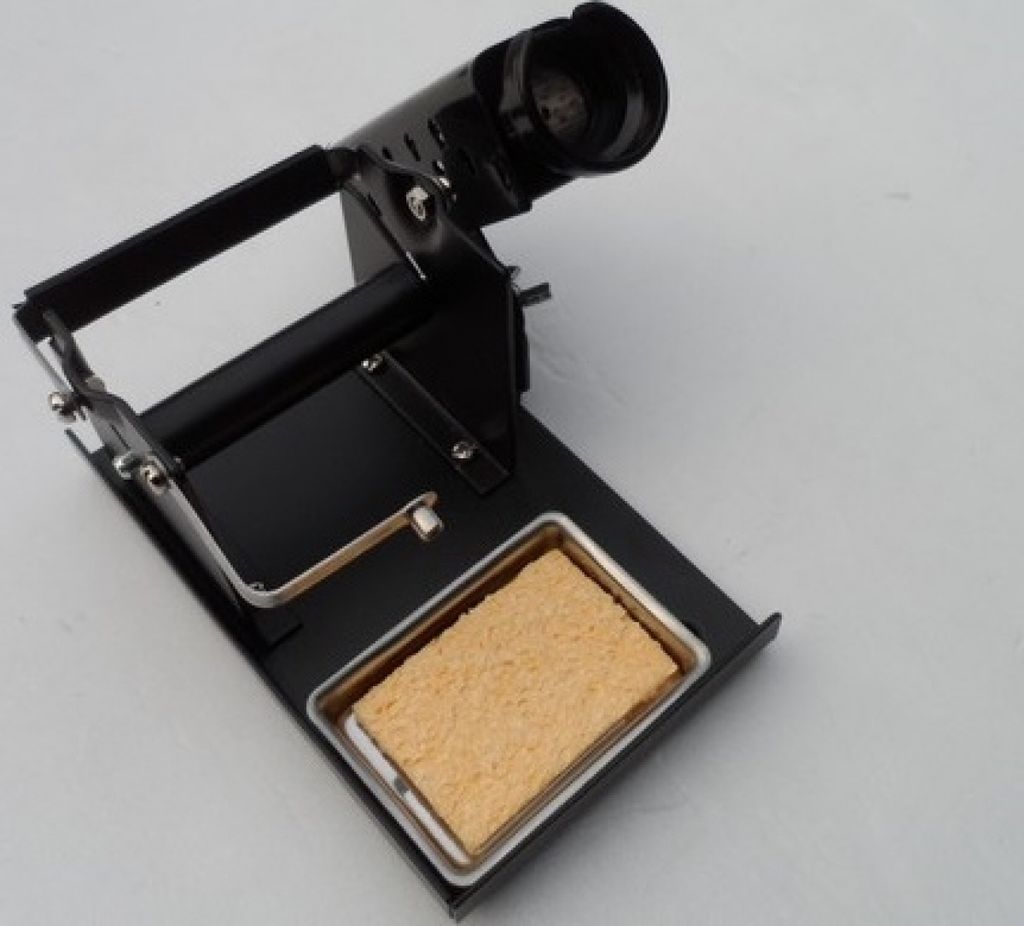 SAN TUS Soldering Stand with Solder Feeder #ST-228
SAN TUS Soldering Stand with Solder Feeder #ST-228
Keep your soldering iron at the ready—safely and efficiently—by using this versatile soldering
stand with its integrated solder dispenser.
Highlights
Protects the iron, people, and things
Includes cleaning sponge and solder dispenser
Improve your workbench''s safety and productivity!
Soldering Stand with Solder Feeder
With the workplace shrinking and everyone expected to do more with less, this is the perfect solution for any technician—a heavy duty soldering stand that holds the iron securely. Clean the tip using the sponge set conveniently into the base. The Bakelite ring and coiled holder help protect surrounding objects and people from the iron's heat while holding up to daily use. Load a roll of solder on the dispenser and be ready for all jobs that come your way.
Specifications: Base dimensions: 19.5cm x 15.4cm · Maximum height: 11cm