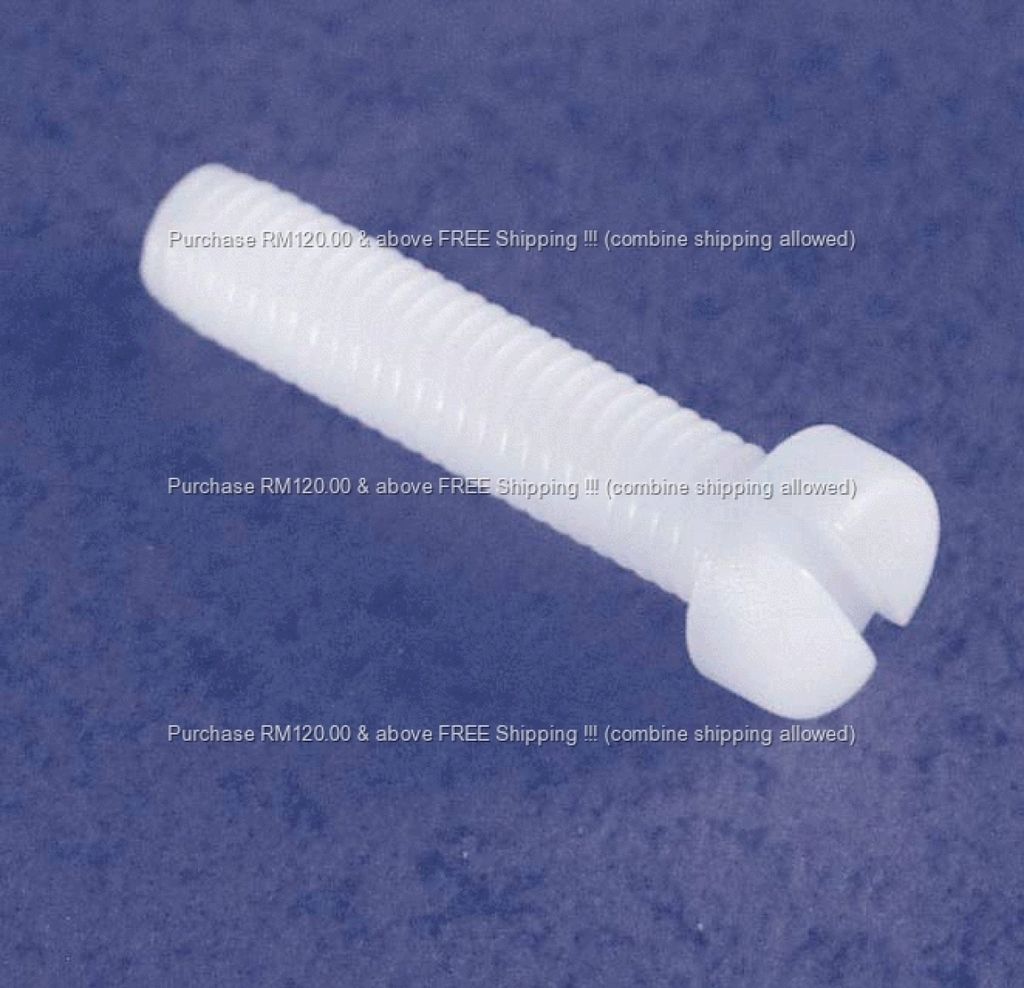 Nylon Slotted Cheese Head Screws
Nylon Slotted Cheese Head Screws
Cheese head types have thick, cylindrical heads and deep drive slots. They are used when increased strength and driving power are needed.

Slotted drive types are used with flat-blade drivers. They have one linear slot that runs the length of the head. Drivers must be centered in the slot during tightening or they will slip out and damage the fastener.

Nylon is a lightweight, nonconductive material that is resistant to impact, wear and abrasion. It is ideal for electrical applications or where corrosion is a concern.