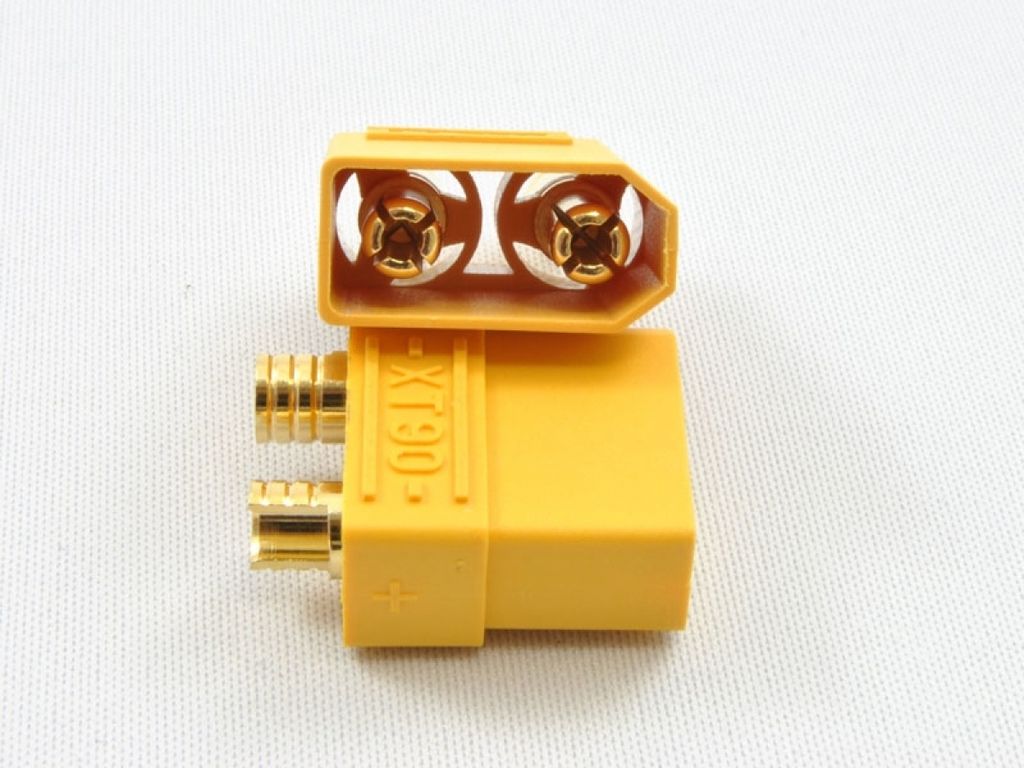 myPro'sMaxXX XT90 Connectors (M) -wss

XT90 Connectors (M)
XT-90 continues the proven concept of XT-60 but now with higher current load and larger size.
The advantages:
Easy to solder, because of half-open threaded coupler for up to 5 sq mm cable (10AWG).

High quality.

Gold-plated solid round contacts with large contact surface.

Very good hold of the two connectors with good separability by a comfortable grip.

Separate shrink tubing can be put a little into the housing, open contact points can be prevented.
Made from high-temp Nylon and gold plated spring connectors, both included in the injection mould at the time when forming the connector.
The XT90 ensures a solid high-amp connection, perfect for applications up to and beyond 90A constant.
The XT90 offers a tight fit, ensuring a solid connection for minimal resistance.
This means that more power gets from your pack to your power system when compared to other plugs currently on the market.
Don't starve your high-amp power system, switch to XT90 connectors today!