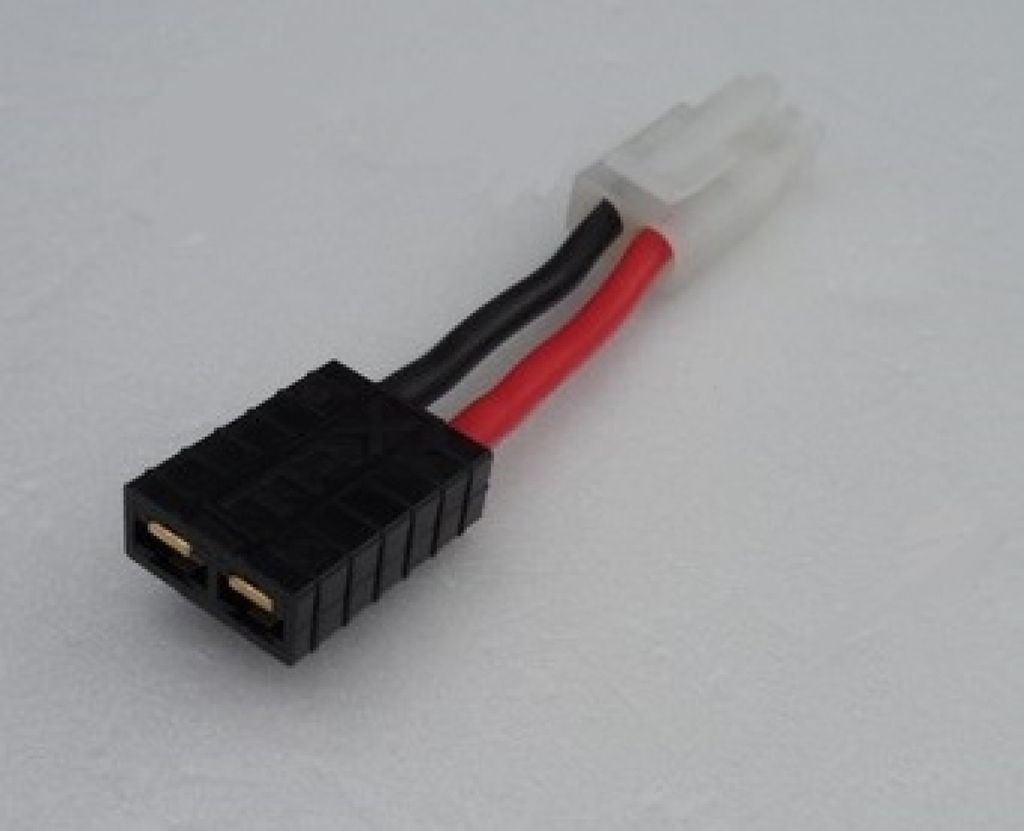 myPro'sMaxXX Traxxas TRX(F) <-> Tamiya(M) - Lead 40mm 14AWG-wss

Traxxas TRX(F) Tamiya(M) - Lead 40mm 14AWG
Specification :
Type Balance / Connector Plug :

TraxxasTRX Female - Tamiya Male

Wire Gauge :

14AWG

Maximum Temp :

200°C

Length (mm) :
40 mm
Weight (g) : (Including wire,plugs & case)
60g
Remark :

Here you have a Tamiya Male To Traxxas TRX Female Connector !!

The gold plated contacts are protected to avoid shorting and reverse polarity, and are designed with convenience and reliability in mind.

They are capable of 80 continious amps, and are ergonomically pleasing and very easy to grip !!

These High Quality connectors are perfect for many electric power applications and work with any battery, charger, ESC, or power meter !!