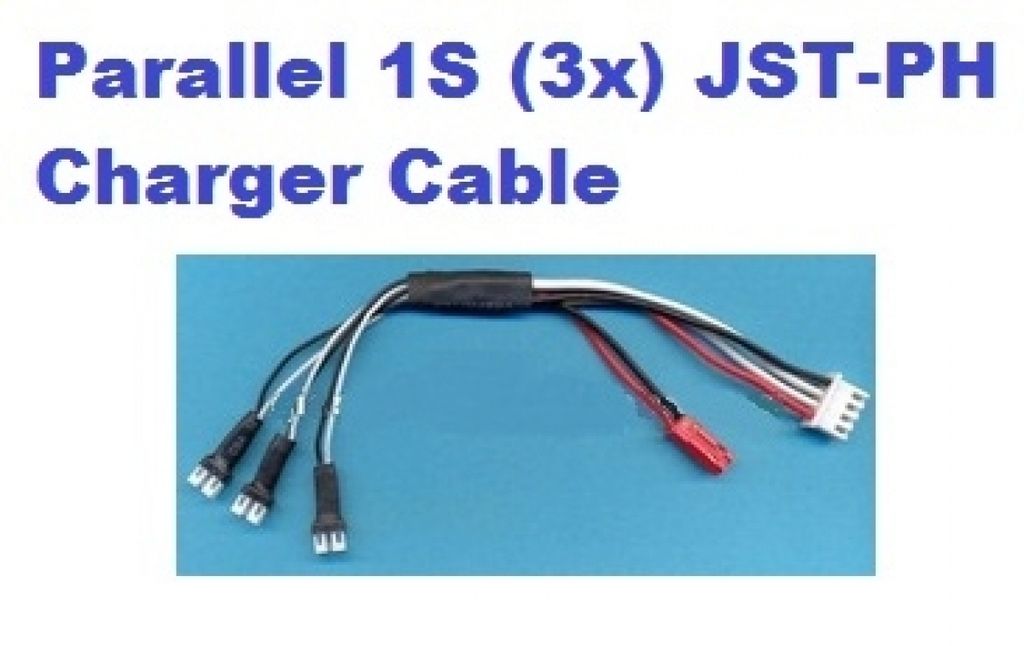 myPro'sMaxXX Parallel 1S (3x) JST <-> PH Charge Cable-wss
Parallel 1S (3x) JST PH Charge Cable
Parallel 1S (3x) JST-PH Charge Cable
1.can charge up to three 1S PH battery packs
2.easily get everything connected
The parallel charge leads allow you to charge up to three battery packs simultaneously.

This unique design serves as both a charging and balancing cable for up to 3 of your 1S battery packs. Connect to your batteries with the JST-PH connectors. Connect to the charger's balance output with the JST XH connector, and connect the JST male connector with an adapter which has the 4mm banana plug that plug into the balancer main output.

Specifications
Input Charge Connector: Male JST connector
Input Balance Connector: Male 3S JST-XH
Output Connector: 1S Female JST-PH
Wire Type: 24 AWG Silicone Charge Lead, 26 AWG Silicone Balance Lead
Current Rating: 8A
Length: 4"