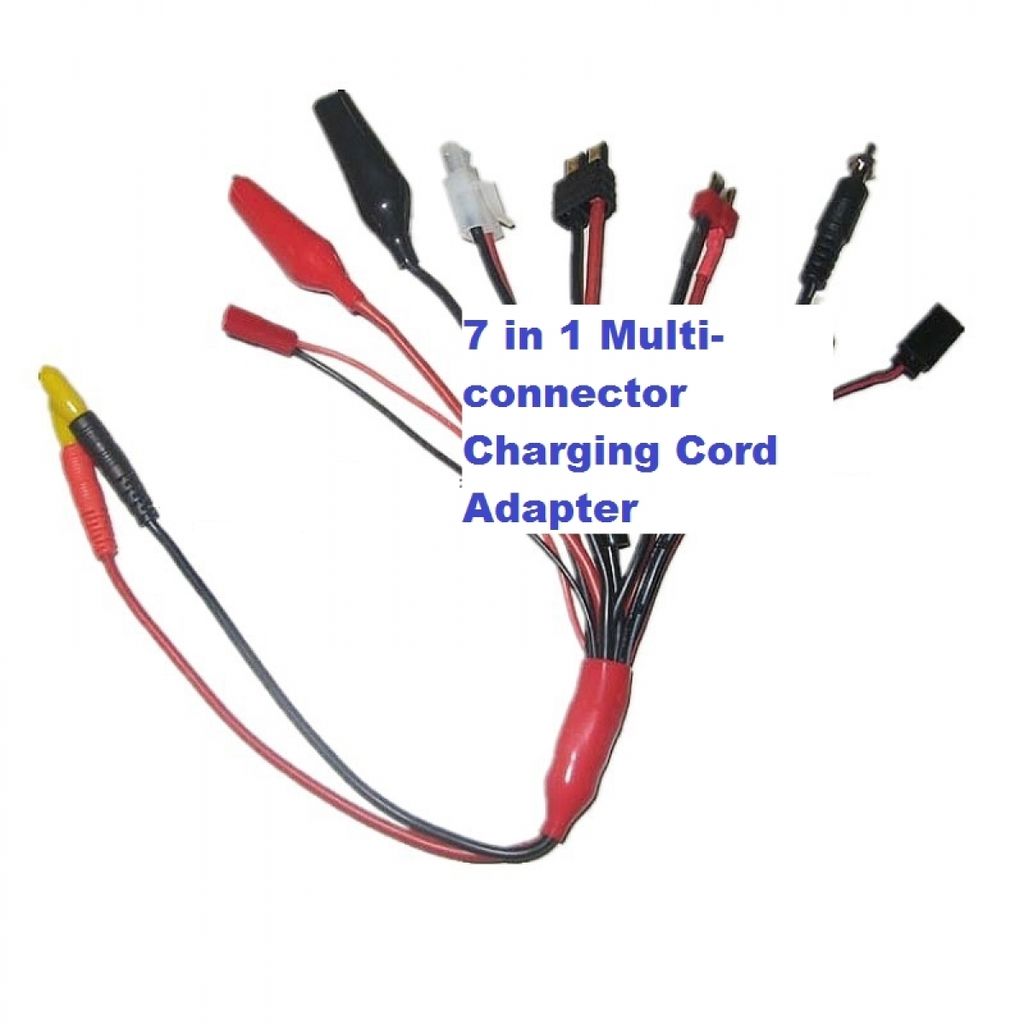 myPro'sMaxXX 7 in 1 Multi-connector Charging Cord Adapter

7 in 1 Multi-connector Charging Cord Adapter
Our main charge leads are constructed from the highest quality materials to ensure that you get the best connection possible every time you charge your batteries.

This unique design gives you the 7 most common connectors that you might need, wired in parallel to one set of banana plugs for connecting to your charger. Heavy-duty 16 AWG silicone wire makes up the main charge lead, while the individual connector leads use various gauges of the same quality wire.
Detailed Product Description
Multi-connector Charging Cord Adapter
1. 4mm male bullet connector
2. RoHS compliance

Multi-connector Charging Cord Adapter
This all in one multi charge connector is a perfect fit for any toolbox! It offers 7 Industry Standard connectors in just 1 product!
Features:
> it's an ideal power supply for battery charger.
> Charge practially any RC device with Charge Anything Adapter.
> Charging for RC hobbies
1.End A:
2* 4mm male bullet connector
2. End B:
Deans Charge Lead
Traxxas Charge Lead
Tamiya Molex Charge Lead
Futaba/Rx Charge Lead
JST Charge Lead
Glow Plug Ignitor Charge Lead
Alligator Clips for universal fitment!
Protective Rubber Covers Prevent Shorting
Please Note: This adapter is designed to charge ONE battery at a time. Attempting to charge multiple batteries at once could result fire or damage to your battery and charger.
Compatible With:
Virtually any LiPo or NiMh battery charger on the market that has 4mm output ports.