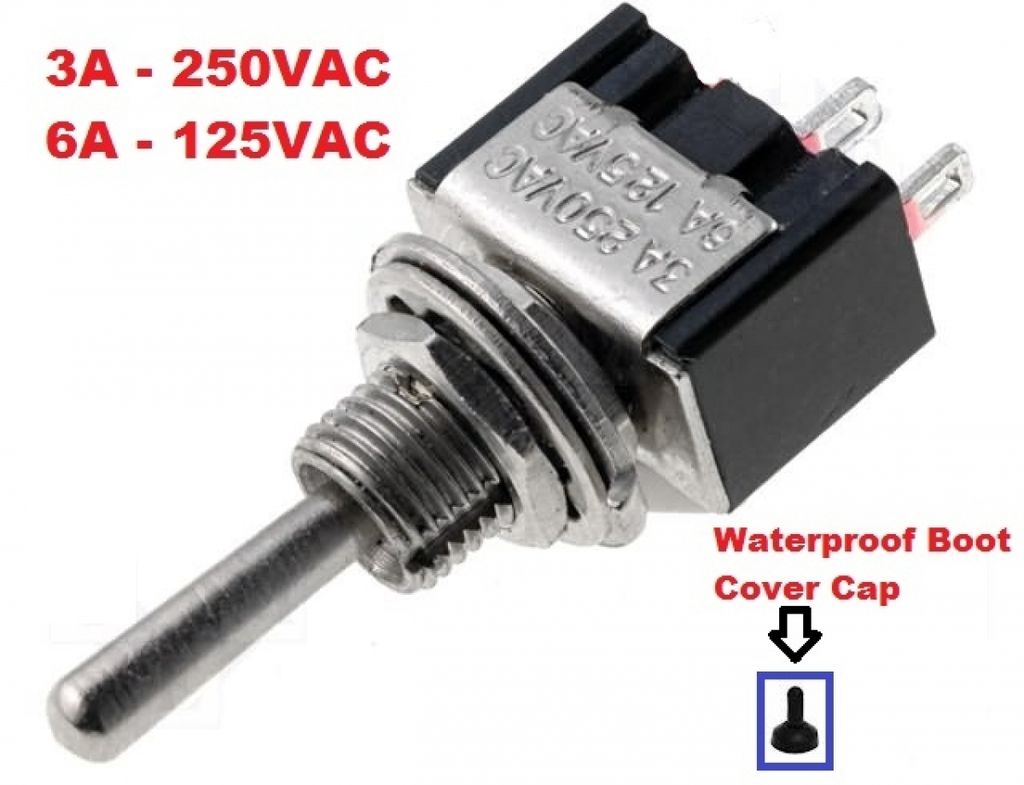 Miniature Toggle Switch 3A-250VAC ; 6A-125VAC + Cover Boot-wss
SPST: Single pole, single throw
2 position
OFF-ON
3A - 250VAC ; 6A - 125VAC
Toggle lever length 10 mm.
Body 13x9x7 mm.
Two solder terminals for wiring connections.
Waterproof Boot Cover Cap
Protect your toggle switches from moisture, rain, sea water, dirt and dust with waterproof boots.
Made from high quality rubber, the boots completely cover your toggle switches keeping them dry and safe from damage
Inner diameter: 5.3 mm
Inner length: 15 mm
Outer diameter: 11.7 mm
Outer length: 16 mm
Integral nut: M6 0.75 mm thread
Material: rubber
Colour: black