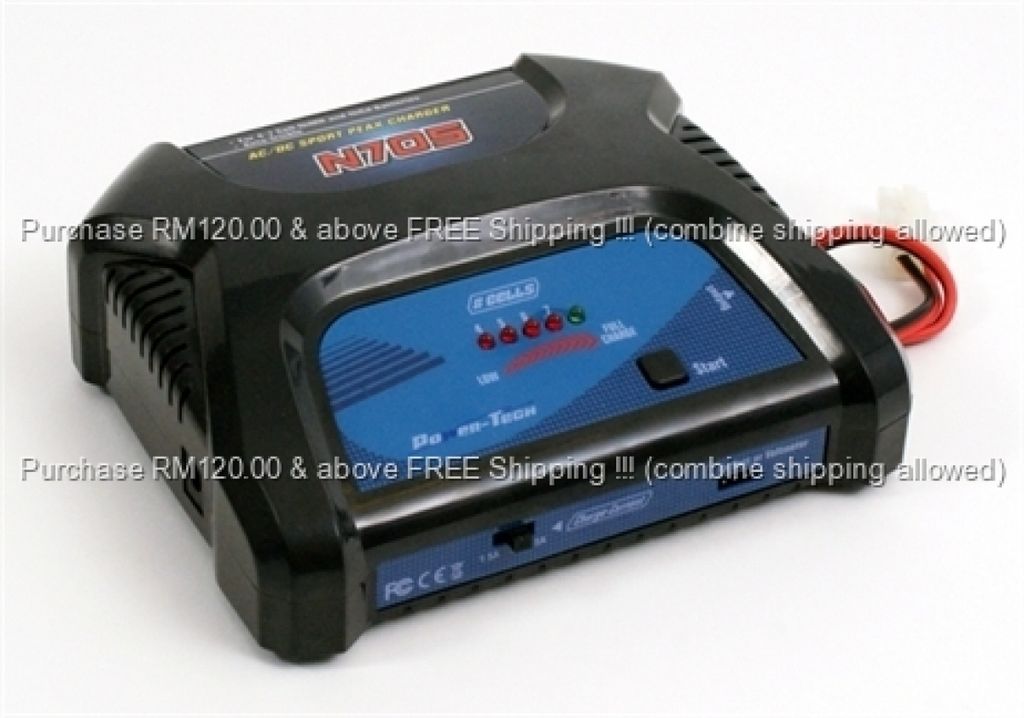 G.T.Power #N705 4-7 cells NiMH / NiCd 4.8v to 8.4v AC/DC Charger (with Power Cable) -wss
G.T. Power N705 is the perfect choice if you want a simple Nimh battery charger, simple to use and a maximum charge power at up to 40 watt.
One button start, just plug in your battery and press start, charger will switch off when battery is fully charged. Selectable charge current 1.5, 3 or 5 amps. Charger has 2 outputs, Tamiya plug and JR/Futaba reciever battery plug, adaptors can be used for batteries with other plug types.
Works on 240v mains or 12v car batt
ery.