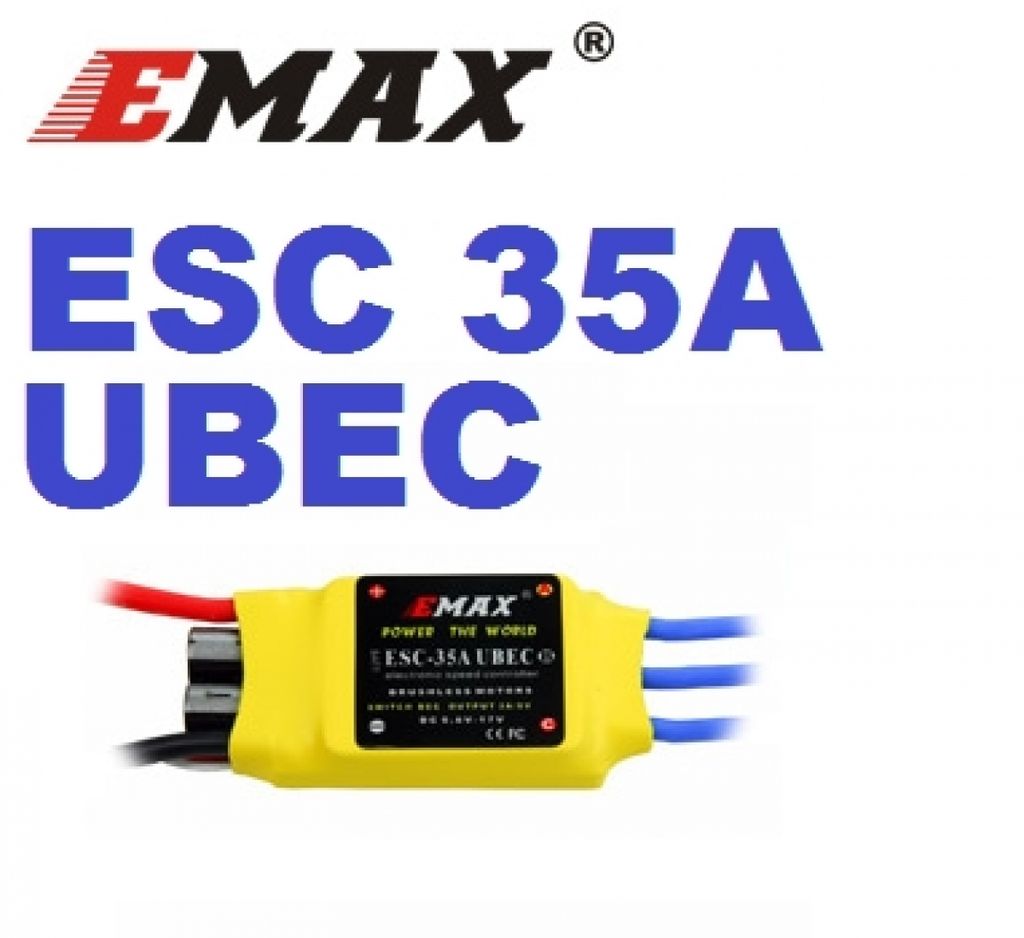 Emax ESC 35A UBEC (switch mode)
Product details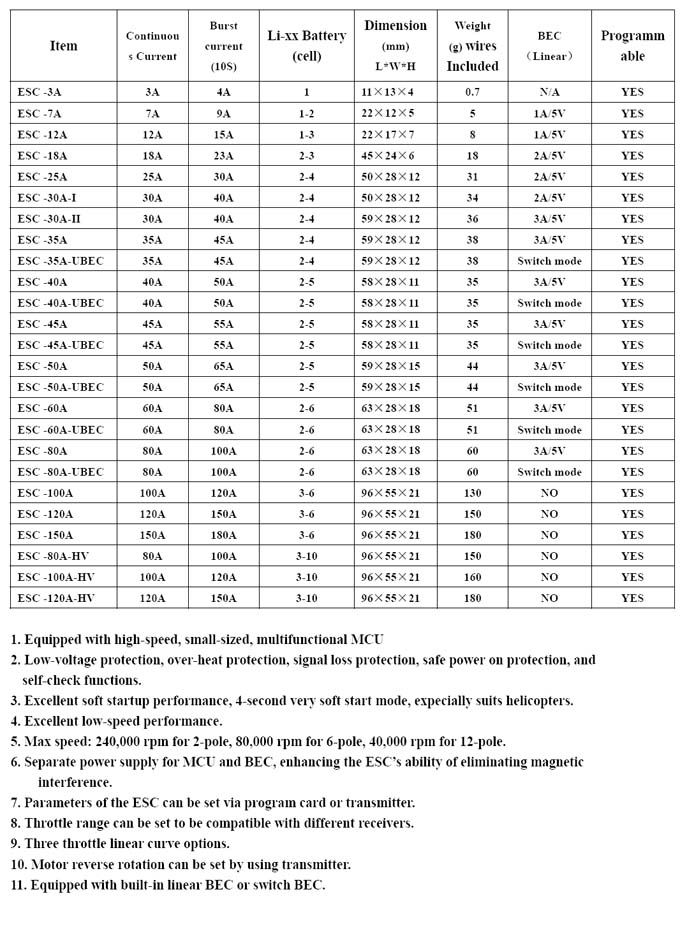 Features
Brand New Emax 35A Brushless Electric Speed Controller

MCU with improved performance.

Low-voltage protection, over-heat protection, signal loss protection, safe power on protection, and self-check functions.

Excellent startup performance, great throttle linear and quick throttle response.

Excellent low-speed performance.

Max speed: 240,000 rpm for 2-pole, 80,000 rpm for 6-pole, 40,000 rpm for 12-pole.

Separate power supply for MCU and BEC, enhancing the ESC's ability of eliminating magnetic interference.

Parameters of the ESC can be set via program card or transmitter.

Throttle range can be set to be compatible with different receivers.

Three throttle linear curve options make helicopter control more flexible.

Motor reverse rotation available via transmitter programmed only).
User Programmable, both via controller and optional programming card. The programming card is an excellent item as it instantly tells the user the current settings and with a few simple clicks of the buttons, the user can change the settings and have graphical reassurance of those changes. The programming card is an excellent Item and simple to use!
Specifications
Output Current: 35A

Burst Current: 45A

BEC: Linear mode BEC 3A

Lipo Cells: 2-4 LiPo

Size: 58mm*27mm*10mm (length*width*height)

Weight: 35g
Package Contents
Emax 35A Brushless Electric Speed Controller

User Manual