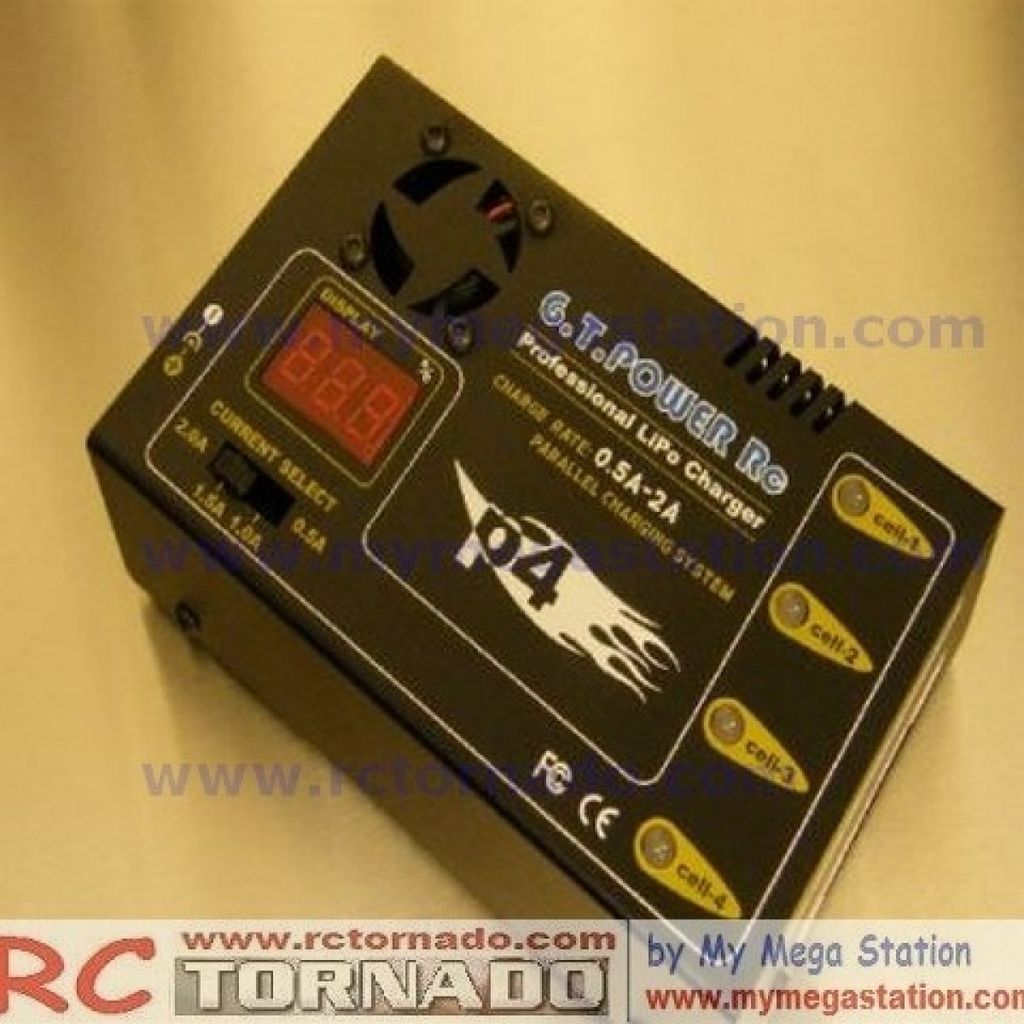 G.T.Power 1-4S Lipo Balance Charger P4 W/battery capacity display -wss
Features:

---

This is the G.T. Power P4 1-4S Balance Charger
● It can display the battery capacity percentage.
● It can be used to charge 4x 1-cell packs (optional by using 2 series charge adaptor cable for port 7.4V, cable not included), or 2 x 2-cell packs, or 1 x 3-cell or 1 x 4-cell pack.
●Load polarity & short protection: input & output polarity protection.
---

Description: This is the G.T. Power P4 1-4S Balance Charger

Operating voltage range: 9-15 Volt

Charge current range: 0.5-2A

Net weight: 300g

Dimensions: 132×82×35mm
---

Includes:
1 x charger
1 x Alligator Clips Cable
1 x English manual